IPPE 2019 huge success for Ovotrack, next stop: VIV Asia Bangkok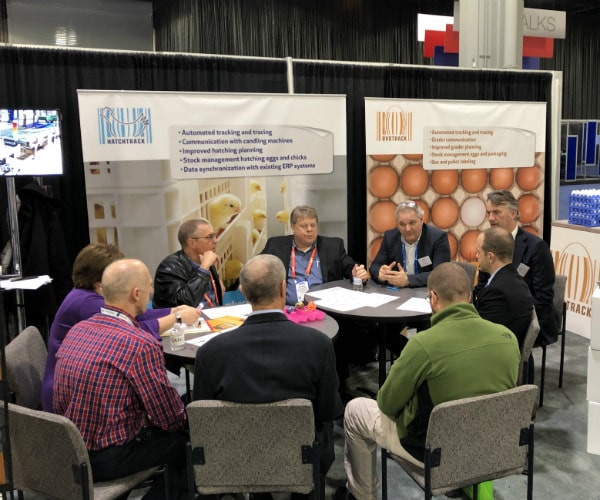 Last month, both Ovotrack and LeBron James made it to Atlanta. Where LeBron James and the LA Lakers got beaten, Ovotrack had a very succesful week. A lot of existing customers and prospects from the United States, Canda and South America visited our booth to meet with our team and discuss the latest Ovotrack solutions for egg grading, egg processing and Hatchtrack for hatchery management.
Blockchain developments, the impact of last year's recall in North Carolina and ROI calculations were hot topics during the show, amongst others. We would like to thank all visitors for their attention. And in case you missed the opportunity or want more information you can look at our website or contact Rogério Belzer for Brazil, Matt Poole for the US and Canada or Ovotrack for other countries. Or you can meet us in Bangkok at the VIV Asia on booth H.98 - 4523. VIV Asia will take place from March 13th - 15th.
Interested? Contact us for more information!