Hatchtrack: developed and proven in practice
Hatchtrack B.V. is part of Ovotrack B.V. In 2012 Ovotrack developed the Hatchtrack system in a Dutch hatchery. It is based on the Ovotrack system, which provides full traceability for the egg processing industry. Because Hatchtrack is developed in a hatchery, the system consists of all components required for traceability from supplier to customer.
Full, up-to-date eggs traceability
By following eggs from supplier to customer, through the entire hatchery process, Hatchtrack always knows the origin of chicks sent to a customer. It is even possible to track the route eggs and chicks have taken as well as elements, such as vaccinations, that have been added during the process.
With Hatchtrack it is possible to track forward eggs and day-old-chicks. This means you always know which customers received chicks from a particular supplier as well as house, flock and date of lay.
In the event of a product recall, your customer just wants you to help determine which pallets he or she should recall. For this reason, containers with chick boxes require a unique barcode listing origin of the day-old-chicks inside. Hatchtrack offers you a solution for this.
Hatchtrack can be used stand-alone, but is also frequently connected to, or integrated with, existing ERP or invoicing solutions, such as Microsoft Dynamics, Great Plains, Sage, Exchequer and NetSuite.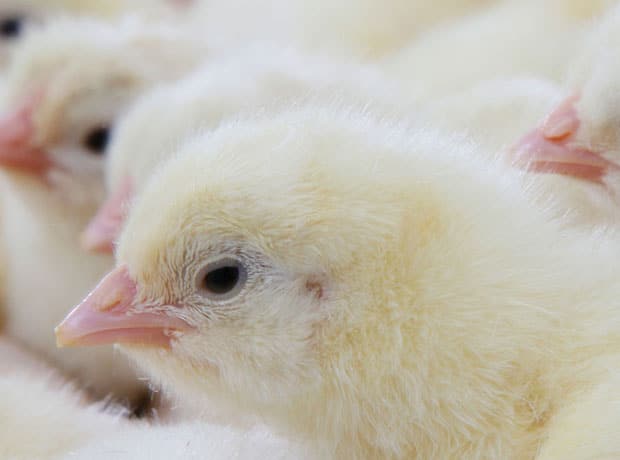 Our approach
Understand your needs and requirements: Every hatchery is unique. Our approach starts with finding out your specific needs and what you would like to improve on.
Advice: Based on your unique requirements we utilise our team's knowledge and experience to present the Hatchtrack solution offers you the most benefits.
Project plan: We will provide a project plan identifying all elements of the project to ensure successful delivery of the Hatchtrack solution. If necessary, this project plan will include a site check, to discuss on-site preparations.
Fill database and label design: Prior to physical installation and implementation, the database will be installed on your server so you can start entering base data. If synchronization with an ERP system is required, it can be developed in this phase. Label design is also part of this phase.
Installation and implementation: Our customer support specialists will visit your site to install the hardware and connect it to the LAN network and existing machines. After this, the software is set up.
Training: Our customer support specialists will train your staff and help start up the system.
Report development: Our customer support specialists will adjust reports to your requirements in the integrated report designer.
Support: Our customer support specialists will help you with any questions or issues you may have, as well as any required adjustments of reports or label design.
The process
Farm labels are printed for each breeder.
Eggs are received from breeders. Farm labels are scanned or new labels printed and dates of lay are registered.
Barcodes are scanned during transfer of eggs from farm trolleys to setter trolleys. Eggs Cargo Identifier (ECI) is connected to specific batches and trolleys.
Each individual setter trolley is linked to a setter and a setter position.
Scanning barcodes at the candling machine automatically sends all batch information to the candling machine (and other machines in the candling area). All candling and vaccination data is collected and automatically returned into Hatchtrack and linked to to specific batches.
Hatching baskets are linked to specific dollies and dollies are connected to specific hatchers and hatcher positions.
Dollies are scanned before processing. All batch information is sent to a processing machine for vaccination or counting. Counting results are returned into Hatchtrack for specific batches.
Labels containing all relevant batch information for chick containers are printed.
Chick containers are scanned out during shipping, linking them to the customer order and shipment.