SmartTrack: gathering data with minimal effort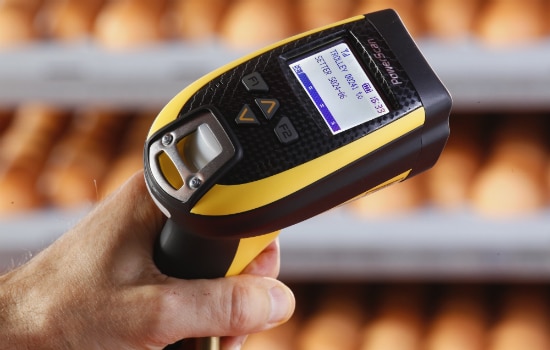 In cooperation with Hatchtrack, Pas Reform has developed a one-off solution called SmartTrack. SmartTrack allows Pas Reform to automatically gather data with minimal effort. Work that previously was carried out manually can now be done by machine.
Hatchtrack's barcoding system now offers the possibility to report on every event in the hatchery, as Hatchtrack's system connects to Pas Reform's own hatchery management system. SmartTrack automatically gathers data on stock management, candling results, setter and setter trolley position, processing results per hatcher and hatcher dolly position. This data creates the possibility for batch-specific analysis, leading to higher numbers of best-quality chicks.
Interested what Hatchtrack could mean for your own traceability-related issues? Contact us by sending an email or call +31(0)343 453 416. We can help you with a high-quality information and traceability system that allows you to work as efficiently and quickly as possible.