Hatchtrack has shown its latest solutions in Atlanta during IPPE 2020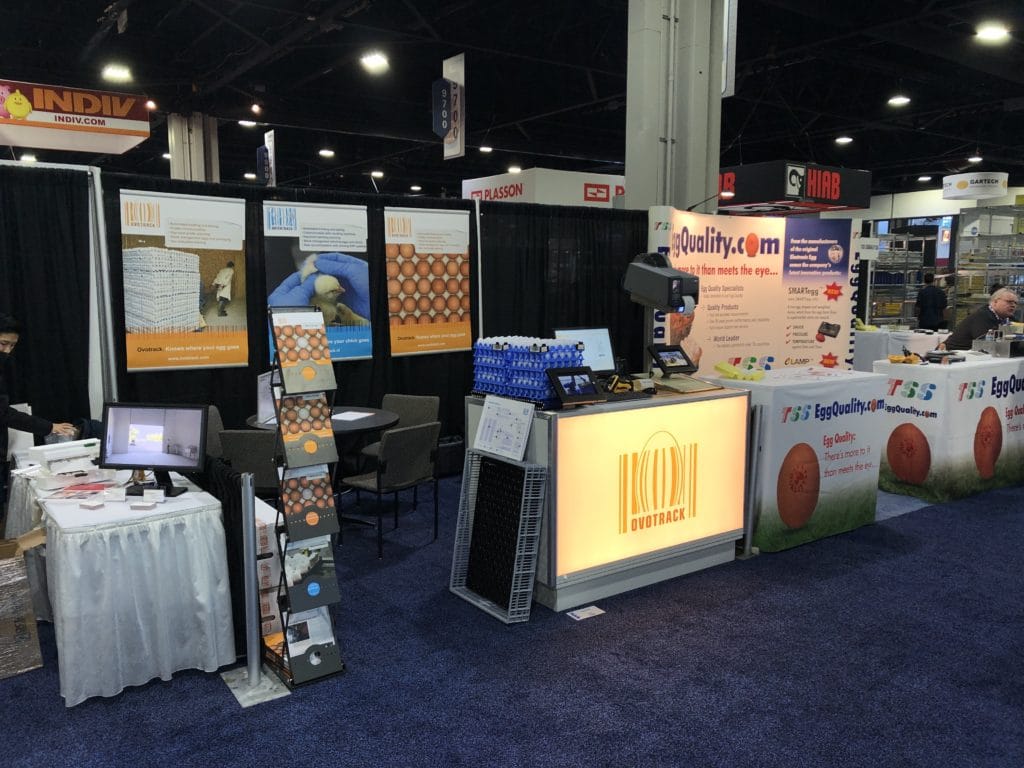 Between January 28th and January 30th, many existing customers and prospects from the United States, Canada and South America took the chance of visiting the Ovotrack & Hatchtrack booth during the IPPE show to see its latest solutions for the egg grading, processing and hatchery industry.
This year, On Farm Scanning was a hot topic at the Hatchtrack stand. This solution gives truck drivers the opportunity to scan farm labels during pallet pickup of ungraded eggs at the farm.
After scanning a farm label with a pocket PC, the truck driver can enter information, such as laying date and quantity of eggs. With this solution information can be entered without an internet connection and will be uploaded to the hatchery by Wifi or a SIM card when a connection with the internet is available.
Next stop: Midwest Poultry Federation (MPF) in Minneapolis
In case you missed the opportunity to meet us in Atlanta or you want to meet us again, you can visit Hatchtrack during the Midwest Poultry Federation (MPF) Convention. This convention is the largest regional poultry show in the United States with more than 3,100 participants. Midwest Poultry features an exceptional education program and trade show.
Date of the Midwest Poultry show has been postponed because of the Corona virus! Click here for the latest information.